M/F Løvøy Details
From June to August 2011 I joined M/F Løvøy for my second summer season. She is a 19 metre passenger ferry running a scheduled service to six islands near Brevik on the south coast of Norway (see chart below). She is a lot heavier than her length would suggest as she was built to handle ice in winter, which came in very useful during some recent winters.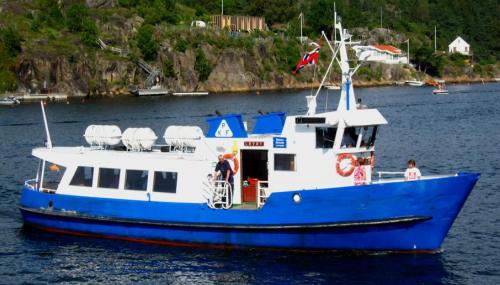 M/F "Løvøy" (click to see a larger picture)
Though I was formally employed as Deckhand and Engineer, my background enabled me to share driving the boat with the captain. Going into and out of six different berths many times per day in always changing current and weather conditions provides for extensive skippering experience. I was also fortunate to sail with very experienced captains, something which ensured continual on-the-job learning.
Note that M/F Løvøy has just a single screw and no bow thruster, so driving her is all about classic, skill-based maneuvering.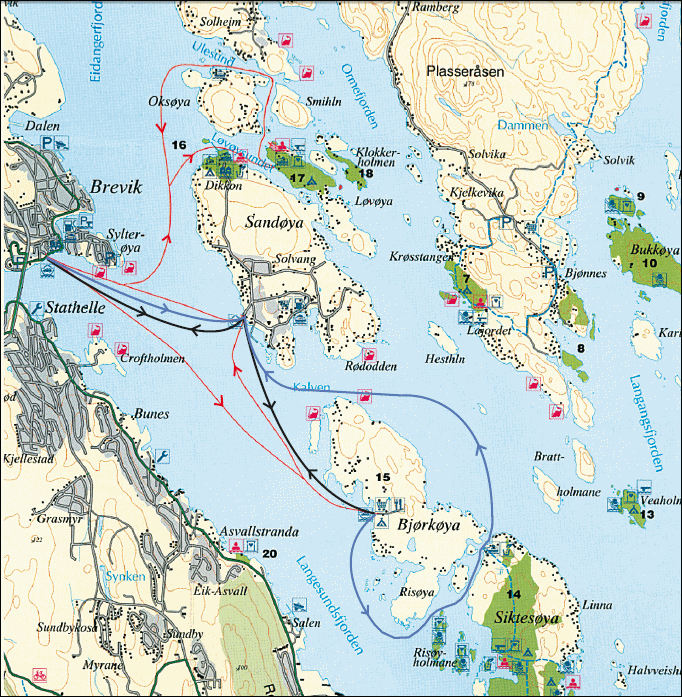 Islands attended by M/F Løvøy (red and blue routes).
Back to Sailing Experience